The Lake And The Layout
The primary geographic feature of Western Washington is water. Some would say it's mountains but the mountains exist in fairly limited areas and arrangements. There are no mountains in most of King County, Bothell's home region, except in the farthest eastern reaches, where the Cascade Range starts. Bothell, Seattle, and 90+% of the population of Western Washington live in what amounts to a huge valley, nestled in between the Cascades and the Olympic Mountains. We travel among those majestic peaks only by planning around the journey. They're not close to any of the larger cities.
Water, on the other hand…is everywhere.
It's nearly impossible to drive more than five minutes in any direction and not encounter water. It may appear otherwise but that little bridge you just crossed over on WA Route 167? The Green River. That park in downtown Bothell? It hugs the shores of the Sammamish River. Ten minutes west and you find Lake Washington. Ten minutes east, Lake Sammamish…And so on and so on, in every direction.
Bothell, as with every other town in this westernmost part of Washington, was founded by people who first had to solve the problem of how to get across or around all that lovely, wild H₂O. Bothell's significant water is Lake Washington, three miles west, which is the primary aquatic playground for everyone who lives within five miles or so of its shores. If you're into sailboarding, parasailing, water skiing, boating, or scuba diving, Lake Washington is a resource that's right at your Bothell doorstep. But if you decide on a little variety, Lake Sammamish offers all that, as does Puget Sound, just fifteen minutes west. And if you want to plan watery fun around a day trip, you have literally hundreds of lakes and rivers and creeks to seek out, all within a fifty-mile radius. For the very adventurous, the Pacific is two and a half hours southwest of 2:45 due west, with plenty of accommodations, dining, and broad, sandy beaches at your disposal.
But, even closer to home, the Sammamish River is one of the areas primary venues for rafting and tubing and canoeing and is never deep enough or shallow enough that it constitutes a serious danger. On summer days that are becoming increasingly warmer, here in the Seattle metro, drifting down the tree-lined Sammamish with a half dozen friends, on your way to a nice dinner and drinks at the Barking Frog or any one of a dozen fine restaurants along its route just cannot be beat. Lake Washington, also, is ringed with dining opportunities, most especially at Leschi, a Seattle neighborhood located on the southwestern shore, just across from Mercer Island, where local legend Daniel's Broiler offers white-tablecloth dining, elegant outdoor vistas, and late night happy hour for unforgettable ambience on the shores of a placid lake setting.
Water has been, ever since the area was settled, the central fact of life for Washingtonians and it's a source of immeasurable enjoyment, travel, commerce, and adventure and all that is no more than minutes away from your new address in Bothell.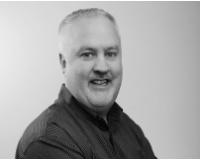 Author:
Troy Anderson
Phone:
206-940-2834
Dated:
August 15th 2016
Views:
322
About Troy: ~Married with 2 children ~Turned grey prematurely ~Fetish for all things Apple ~Urban chicken far...