The Little Things
We all know that life and how we enjoy it is hugely affected by all the Big Stuff – the houses and cars and births and weddings and vacations and graduations and family and friends – that forms the framework of our existence. But, just as a picture is never complete without shadings and background, much of how we pass our days is made up of a thousand tiny things that we just enjoy quietly, maybe without even remarking on them, which all add up to a rich and colorful whole.
Life in Bothell, Washington, is bursting with that color and depth. Of all of Seattle's dozens of suburbs, Bothell is the most intimate, most hidden, (many people who have lived in this area for a decade or more have no idea where it is!) quietest, and most small-town in character. It's an immensely walkable town, with a downtown area that can be traversed, both north/south and east/west, in less than ten minutes. Its carefully reined-in commercial core lies in a rough T-Bone shape, tucked into the intersection of a narrow valley that runs north almost to Everett and the path of the Sammamish River as it heads west out of Woodinville and eventually into Lake Washington. It's compact and homey and the city council has been fiercely protective of its village roots…which is prime breeding medium for small delights of all types.
Just to the west of downtown, along WA 522, is the Yakima Fruit Market & Nursery, a tiny paradise for both home gardeners and those in search of some of the freshest produce available anywhere in the Seattle area. YFM has generations-long relationships with many of the best growers and nurseries in the Yakima and Columbia River Valleys and consistently the first place in Western Washington to lay hands on the early harvests of apples, asparagus, berries, melons, herbs, and virtually anything else that grows in one of the world's great agricultural hotbeds. It's a small, semi-outdoor shed with a down-home charm that's hard to describe except for that overused term, "funky", and is one of the best places in the state to just push a cart, marvel at nature's bounty, and let your culinary imagination run wild.
Just to the north of downtown is the wonderfully eccentric Country Village Shops, a rag-tag collection of businesses that (very) loosely form a sort of shopping center that looks as if it's constructed out of salvaged lumber from a bunch of farm out-buildings. Inside its three acres is a tiny wonderland of dining and shopping and artisan crafts and wine tastings and kids' activities and garden walks and plenty of places to just sit and relax, if you get a little winded from all the exploration. To say it has charm totally undersells the place. Here in the high-tech Seattle suburbs, Country Village has an almost Brigadoonish feel to it; like you may have just stepped into an alternate dimension that you're, ah…really in no hurry to leave.
Go west from downtown and you come to the legendary Third Place Books, one of the Northwest's great book shops, where author readings and signings are held weekly and a huge stock insures that, whatever your reading tastes, you'll probably find it there. There's an on-site café that serves espresso and imaginative sandwiches and even a self-publishing wing that will help transform that manuscript you've had in your sock drawer ito a by-golly bound book that you can lay proudly but casually onto your coffee table. For the legions of devout readers in the area – and for the dozens of book clubs that operate in northwest King County, Third Place is a mecca of laid-back devotion to the art of the printed word.
In subsequent posts, we'll discover even more of these nearly-hidden delights that give Bothell and its environs their texture and color and make it one of the truly great places in Western Washington to call "Home".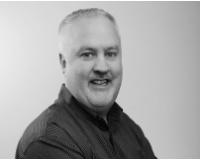 Author:
Troy Anderson
Phone:
206-940-2834
Dated:
April 28th 2016
Views:
452
About Troy: ~Married with 2 children ~Turned grey prematurely ~Fetish for all things Apple ~Urban chicken far...