The Microsoft Thing
Microsoft…you probably have several of their products in your home, right this minute. There's about a 90% chance, in fact, that you're reading this right now courtesy of some piece of software or maybe even hardware that Microsoft produced. Microsoft is everywhere – literally -and we're not even limited to Planet Earth in saying that. MS products are flying around in space right this second and some of them are even lying on the surface of the Moon and Mars.
So, we all know where Microsoft's creations are…but where, exactly is Microsoft?
Answer: If you live in Kirkland, Washington, they're about three miles east, just across Kirkland's common city line from neighboring Redmond. That's just the main headquarters; Microsoft's global mothership. They have offices all over the planet, including over 1,000 buildings in which the company locates various corporate functions, just in Washington state. Here in the Puget Sound region, MS has over 14,713,944 square feet of office space, in 125 different locations, almost all of which have multiple buildings. In the rest of the US, they maintain another 11,000,000 square feet of space. The company is VAST…and there was a time, many years ago, when Microsoft might have ended up in Kirkland.
Back when Bill Gates and Paul Allen hatched the mad plan that became the universe's largest software company, both were in Albuquerque, NM, working for other companies. They conceived the name and principles of the company there and did some of the original program development, before moving back to the area just around the western terminus of Northup Way, the road that divides Kirkland from neighboring Bellevue. In the first block of that road sits a drive-in burger joint called Burgermaster, a Seattle-area institution. The original days in Kirkland-Bellevue found Microsoft's original crew located in an office building right next door to Burgermaster and eating there three to five times a week. Allen and Gates were both HUGE fans of the simple, wholesome style of food and office manager Miriam Lubow frequently called owner Phil Jensen to order six or seven dozen for pick-up.
The original plan was for the budding company to acquire the entire building but, with a year or two, they had simply outgrown that plan. Moving further up the hill into Kirkland was effectively blocked by several dozen apartment and condo complexes and the MS crew was forced to look elsewhere, finally settling upon a sparsely-settled area of Redmond/Bellevue called Overlake. Rents on existing properties was dirt cheap and there was tons of room for expansion, so Gates and Allen and company rented and later bought up six core buildings. Today, that same area is densely built out with Microsoft infrastructure, as well as off-campus housing to accommodate a workforce, just on the main campus, that exceeds 40,000 people. To put that in perspective, the main campus of MS would be the 13th largest city in Washington. Adding in all King County employees, it would be eighth.
At any given moment, between 18 and 20 percent of all Microsoft employees live in Kirkland. For all its size and clout, however, Microsoft is a resolutely good neighbor. The company runs its own transit service for employees, using propane-powered busses, to prevent traffic snarls and pollution. They give generously and consistently for over 100 local charities. It is entirely possible to live in Kirkland and never even realize that one of the richest corporations in the world is within three to five good tee shots from your own home. But if you know technology and have good resume, they are also one of the country's top employers and a great place to start your new job search.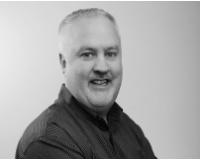 Author:
Troy Anderson
Phone:
206-940-2834
Dated:
September 26th 2016
Views:
320
About Troy: ~Married with 2 children ~Turned grey prematurely ~Fetish for all things Apple ~Urban chicken far...