The Original Kirkland
Costco…Behemoth. Central supply for millions of American households. Sub-retail juggernaut, where you can save LOTS of dough, as long as you have the space to store 5,000 plastic sandwich bags and an entire side of beef. Costco is about quantity and quality, both. Their buyers are in perpetual motion, scouring the country to bring their members deals on anything you can think of and a lot of things you never would. Looking for a 125-piece socket set? A 35-pound bucket of heavy-duty mayonnaise? 22 pairs of anklet socks? Got 'em. And you'll never find 'em for less.

Costco originated in a fairly small lot that sits right up against the eastern right-of-way of Interstate 405, running from Tukwila, Washington, all the way up to its junction with I-5, just south of Everett. It's not particularly easy to get to. You have to come down 120th Avenue NE and come straight through a busy light, or come along NE 85th Street and do that same signal. There is one back way in but usually only locals know about it and you won't hear it from us. (Once you move in, though, your neighbors will show you!) There's enough work involved in just getting to the parking lot – and usually a pretty good search once you do – that you wonder why anybody ever goes there at all.
But they do…by the tens of thousands.
Most of the policies that make us enjoy our Costco visits were spawned, by trial and error, there in that first Kirkland location. It was just a street or two off the beaten path and, at first, people didn't quite understand what this giant warehouse of membership and savings and buying in bulk actually meant. As business openings go, it was a little clunky but they got their act together quickly and soon, families all over the Seattle region were not only planning shopping around the new Costco reality but, to a degree, reshaping their lives around it. Freezer sales boomed as smart shoppers learned that buying entire rib-eye rounds allowed them to have spectacular meals for about the same price as the Same Old Same Old.
The whole idea started in California, in 1976, when the father-son team of Sol and Robert Price opened the first membership warehouse in the US, Price Club Warehouse, situated in a series of old airplane hangars in San Diego. One of Price's original crew, Jim Sinegal, opened the first Costco in Kirkland in 1983, with the help of a local attorney, Jeffery Brotman. Eventually, Costco outgrew the success of the Price Club chain and a merger was arranged, allowing Price Club shoppers to buy at Costco, using their Price Club membership. After a time, the new handle, Price Costco, was jettisoned and Costco emerged as the corporate name for both chains. The "Kirkland" brand, the emblematic name attached to all Costco-commissioned products, from Bourbon Whiskey to Chicken and Artichoke Sausages, takes its name from this city where Costco was born and where its culture of innovative buying and home budgeting began.
Today, Costco is a true American institution…or would be, were it not for the fact that they're also all over Canada. Call it a North American institution and that's more on the mark and it's completely changed the way we think about buying for our homes and businesses and how we deal with that new reality in our homes. If you buy in Kirkland and live there, be prepared to get a full-frontal dose of what Costco really means, the first time you walk in those big, roll-up doors. It will never be the largest Costco, because of how it's hemmed in by its property boundaries and city zoning but it will always be the first Costco and, as such, still sets the tone for this New-Millennial way of shopping that was invented right there in your new hometown and still proudly carried the name, "Kirkland".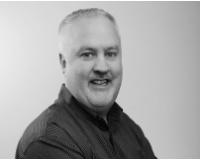 Author:
Troy Anderson
Phone:
206-940-2834
Dated:
August 8th 2016
Views:
280
About Troy: ~Married with 2 children ~Turned grey prematurely ~Fetish for all things Apple ~Urban chicken far...