Those Nutty TreeHuggers
Okay, dose of reality time…
YES, people in the Northwest are, absolutely, a little different. That's not quite so radically true in suburban towns like Bothell and those that cluster around Seattle, Spokane, and Portland – the region's three largest cities – but ten miles out of those and you get a real, uncut dose of NW Eccentric. It's something you either love or hate and it can be avoided altogether, for the most part, if you actually live in one of the 'burbs like Bothell or Vancouver or Airway Heights and simply choose not to participate.
But you'd be missing one of the most delightful aspects of the Northwest experience if you do.
Fans of the two old TV series – the Peabody Award-winning "Northern Exposure" and David Lynch's classic "Twin Peaks" – (both filmed very close to Seattle) will have seen a slightly exaggerated version of Northwest Weird; that inspired, utterly disarming combination of a slight naiveté, Out There spiritualism, down-home practicality, and a rich fantasy life. One Seattle TV critic, in reviewing David Lynch's oddball world of Twin Peaks, remarked that many people in Washington thought the show was a documentary. And, in fact, the range of Lynch's imagination and that of the Exposure creators, Brand and Folsey, were frequently no greater than the daily reality of life in Small Town Pacific Northwest. Mysticism, spiritualism, holistic medicine, communing with animals and trees…all this is a part of life here on the soggy rim of the United States. One of the most welcoming aspects of Northwest life is the fact that we take religious freedom very seriously. The entire PNW is dotted with Buddhist temples, Taoist retreats, Hindu sects, Wiccan covens, dolphin worshipers, and every traditional denomination – Protestant, Catholic, Jewish, and Unaffiliated – known to man. There are even scattered outposts of Pastafarians, members of the Church of The Flying Spaghetti Monster, who believe that the original humans evolved from Pirates and were peaceful explorers. They also write, on their website, that, "No one knows what the afterlife really holds, but we are told FSM Heaven has a Beer Volcano and Stripper Factory."
In the PNW, none of this is seen as especially strange.
Yes, in fact, there IS fish-tossing in Seattle and it happens every day of the year. "Ambulances", around here, are called "aid cars". "Yeah…but no," is a common expression, as is, "I know, right?" The place names continually confound the best efforts of people from the rest of America to pronounce them. "Puyallup" – frequently called "POOY-uh-loop" or "PWE-ahl-up" by new-comers, is actually "PEW-al-up". "Sequim" is one of the toughest for non-natives (and even some Washingtonians) to say. "SEK-emm" and "suh-KEEM" are both frequent guesses. It's actually "Squim"…no one really knows why. Even when the pronunciation isn't a challenge, many are just funny: Queets, Pe Ell, Ozette, La Push, Okanagan, Forks, Sappho, Moclips, Ohop Bob, Hamma Hamma, and Walla Walla. One of our main native seafoods is the fabled geo-duck…Now, look at that name and TRY to figure out how to say it. "GEE-O-duk"? "ZHO-duck" (Mostly French folks use that one)? Wrong. "GOOEY-duk". Since when does "Geo" spell "gooey"? Since these giant clams – some over four feet long, in an eight-inch shell! – were first discovered here by the Lushootseed sect of the Native American Nisqually tribe, deriving from their term, gʷídəq. And as if all this were not enough, the notorious J.Z. Knight still lives in nearby Yelm, Washington, and still almost daily channels Ramtha, the spirit of a Lemurian warrior who fought the Atlanteans over 35,000 years ago. Ramtha is a very with-it sort of Lemurian warrior, however, who somehow finds time, among his prophecies of world events, to recommend iPhones and various types of wine to Ms. Knight's legion of followers.
This is, of necessity, just a mere taste of the oddness that is the Pacific Northwest. For those not hide-bound by traditional notions of uprightness and propriety, Bothell is one of those primary jumping-on points for an exploration of not only some of the world's most beautiful scenery and several magnificent cities but of the spirit, the mind, and the imagination.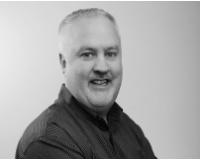 Author:
Troy Anderson
Phone:
206-940-2834
Dated:
June 23rd 2016
Views:
558
About Troy: ~Married with 2 children ~Turned grey prematurely ~Fetish for all things Apple ~Urban chicken far...