Tips For First Time Seattle Real Estate Investors
Many people want to venture into real estate investing, but don't really know where to start. What you might not know about Keller Williams Realty is that the company founder and self-made millionaire, Gary Keller, has several excellent resources for the first-time investor. There are downloadable worksheets and information on how to get your hands on several of his books, including the Millionaire Real Estate Investor. This can help take the fear out of real estate investing and make it a reality.

Not every real estate property is a home run and it's very helpful to outline your financial situation and potential cash flow before jumping into a project. That being said, there are several different strategies to real estate investing, and you need to evaluate your particular situation to know which one to go with.

Here are some things to consider when deciding how you want to invest:

1. Your time. Perhaps you have seen an episode or two of Property Brothers and think you can rehabilitate a house in the span of a thirty minute TV show - not so. Depending on the property, rehabs can take a long time, especially if you decide you want to try and do some of the work yourself. It's best to set up a realistic expectation for how much time you want to devote to real estate on the weekends and after work, then you can choose an investment strategy accordingly.

2. Available cash. The truth is that cash will make your life a lot easier when it comes to real estate investing. Some strategies, like buying foreclosures, require cash or hard-money loans. Others, like buying judgments secured by real estate or buying at building auctions, require little or no cash. If you have no readily available cash, but you still want to invest, there are loans that exist. The interest paid is generally higher, and makes the time crunch that much narrower. It's not a bad idea to consider simply saving up a little cash to be able to use for some of these transactions. This might seen downright quaint in today's get-something-for-nothing mentality, but remember a lot of millionaires are also big savers.

3. People skills. Different strategies require different interactions with people. The amount of the interactions varies, as does the nature of them. If you hold long-term, you must be a landlord, and an employer if you buy multi-unit buildings. If you buy pre-foreclosures, you must negotiate over the kitchen table with people who are in financial difficulty. On the other hand, if you buy foreclosures, about the only people you encounter are the auctioneers and all you have to say to them is the high bid. In other words, there are places in real estate for different personality types.

4. Your skill set. If you're a carpenter, by all means go with a rehabilitation project. However, if you understand complex legal jargon, maybe you should focus on a legally-oriented strategy like foreclosures. This is just to say that you should take advantage of your strengths and avoid your weaknesses.

Here is an example worksheet you might use to estimate the feasibility of an investment. This particular worksheet is for the "Buy & Hold" strategy. That means you purchase a property with the intention of renting it out or on speculation. If you have any questions as to what some of these terms mean, want access to more worksheets and strategies, or want us to run through a "mock investment" with you, feel free to give Team Troy a call at 206-745-3457 or visit us here: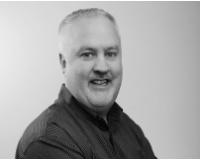 Author:
Troy Anderson
Phone:
206-940-2834
Dated:
August 13th 2014
Views:
611
About Troy: ~Married with 2 children ~Turned grey prematurely ~Fetish for all things Apple ~Urban chicken far...