To Market We Go

In many smaller cities across the US, a trip to the grocery store is literally a trip. For many, driving 20 – 30 minutes to the supermarket is just a part of daily life. This is not so in the Seattle area, which may take a backseat to several California urban areas in terms of restaurant culture however stands with any place in the West as a source for fresh foods that encourage home cooking and make it a true adventure.
Kirkland, Washington, sits at the eastern end of the gem of the state's highway system - the Evergreen Point Floating Bridge. The 520 Bridge crosses Lake Washington, a three mile wide natural boundary separating Seattle from its Eastside suburbs. A five minute drive across the bridge puts all those legendary low-flying fish at Pike Place Market right at your fingertips. The Pike Place Market, Seattle's first Sanitary Market when the city was rebuilt in 1889 after the fire that decimated the town, is filled with Asian, Hispanic, Middle Eastern and European specialty shops, spice vendors, butchers, global imported food merchants, and an broad range of locally-grown and produced foodstuffs which include over fifty wineries, breweries, and distilleries! This market of small, locally owned vendor stations doesn't even include the tsunami of merchants that ring the market and the entire city of Seattle like a bright, edible Hawaiian lei.
Just east of downtown Kirkland is the original Costco (now a nationwide chain), which remains one of the Seattle area's best and most economical sources for meats, seafood, dry goods, and even prepared meals. The Kirkland Costco is a smaller and more intimate version of the mammoth Costco warehouses we all know so well, however it is no less complete and eclectic than even the largest of their locations nationally or even in the State of Washington. The annual release of Alaskan Copper River salmon is among the hottest events of the year for all Seattle foodies and arriving early is a must for anyone who wants a deal on what many consider the world's finest food fish. Other food events are scattered across the Costco calendars, varying from store to store, and most offer substantial savings that just cannot be beaten anywhere else.
The neighboring city of Bellevue is home to one of the Northwest's first Whole Food Markets, where local buyers carefully tailor the stock to Northwest tastes while keeping the chain's focus on global foods intact. Bellevue also boasts one of the four existing Uwajimaya stores, located just across NE 8th Street from Whole Foods. Uwajimaya began originally as a Japanese market in 1928 and has evolved and grown into one of the nation's most comprehensive pan-Asian markets, supplying a bewildering variety of wares, prepared goods, fresh meats, and produce that's available almost nowhere else. Smaller versions of this idea abound all over the metro Seattle and Eastside areas, along with a dozen or more seafood shops that specialize in bringing in Asian and Pacific catches to augment the local offerings, however the grandeur, quality, and variety afforded to Uwajimaya shopping is hard to beat.
It sounds like an advertising slogan but, all around Kirkland, it's the honest truth: If people anywhere eat it, you'll find it here. And "here" is usually no more than thirty minutes from your own driveway.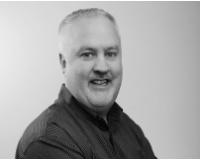 Author:
Troy Anderson
Phone:
206-940-2834
Dated:
February 17th 2016
Views:
497
About Troy: ~Married with 2 children ~Turned grey prematurely ~Fetish for all things Apple ~Urban chicken far...