Top Bothell Home Renovation Ideas For 2015
With February 14 on the horizon, Valentine's Day may come to mind first and foremost. This year, February 14 marks another big date in the Seattle area - it's the start of the Seattle home show.
You may have seen ads, newspaper articles or billboards about it, but what you might not know is that the Seattle home show is one of the oldest and largest home shows in the United States. The first Seattle home show took place in 1939 in the old Civic Auditorium and Eleanor Roosevelt even opened the show that year. The goal of the home show has always been to showcase the latest and greatest in the home building trades, as well as highlight local builders, craftsmen, vendors, and home goods suppliers.
This year's event will be held at Centurylink Field Event Center from Feburary 14 - February 22. The extensive show includes exhibits covering nearly every element of the home building industry. There will be information about green technology, historic house maintenance, landscaping, interior design trends, and demonstrations on high-tech home gadgets. Also, if you are considering some home renovations, professionals will be there to offer some free estimates and advice.
If you aren't able to make it to the home show this year, you can always contact Team Troy for home renovation advice as well. We are here to support you in your journey through homeownership beyond the sales process. Plus, we have several reputable Bothell contractors and other home building professionals that we can recommend if you need a referral. 206-745-3457 or www.nwlistingsearch.com
With the home show on the horizon, this got us thinking about the latest and greatest in 2015 home accessories. What do you think will be a "must-have" item this year? Here are a few awesome ideas that you might think about if you're considering a Bothell home renovation this year. It's no surprise that most involve some very useful technological advances.
1. Smart Toilets: Who knew a toilet could be smart? Well, there are some fancy toilets on the market right now that have seats that lift automatically and flush automatically for increased cleanliness. Some models come equipped with heated seats and speakers that will sync to your phone and play your favorite tunes.
2. EcoVent: This system is designed to work with forced air and heat systems. It is an invention that allows you to control the temperature in individual rooms without wasting heated or cooled air in rooms that aren't being used. The system is projected to save people 35% in energy costs and last for about 15 years.
3. Twin Washing Machines: This new LG washing machine allows you to do two loads of laundry at the same time, but within one regular sized washing machine unit. The system has a main front loaded drum and a smaller drawer that can wash on an entirely different cycle than the first.

4. Voice Controlled Oven: Who knew that you would one day be able to speak to your appliances? With this oven from Dacor, you can speak to an app through your phone and control the temperature, the timer, and other features. It also has recipes loaded in the app with cooking times that can be automatically set.

5. Light Bulbs: Stack's Alba Smart LED light bulbs are ready to react based on where you are. Using embedded motion sensors, the bulbs can detect when you're in the room and turn the lights on and off. Inside is an ambient light sensor, allowing the lights to automatically change from a hard white to a softer white, depending on the light in the rest of the room.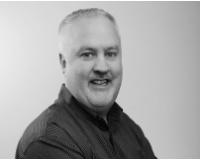 Author:
Troy Anderson
Phone:
206-940-2834
Dated:
February 8th 2015
Views:
594
About Troy: ~Married with 2 children ~Turned grey prematurely ~Fetish for all things Apple ~Urban chicken far...