Top Ten Things To Do If The Power Goes Out In Seattle
Many Puget Sound residents, including some of Team Troy's own, experienced extended power outages this past weekend. Since the weather is gearing up here in Seattle with more wind, rain and snow likely these next couple months, Team Troy has compiled a few tips to get you prepared for future outages.

1. Call your power company first. Seattle City Light: 206.684.3000. If it is an emergency call: 206.706.0051. If you are looking for information, you can call their hotline at 206.684.7400. You can also follow them on Twitter @SEACityLight. Puget Sound Energy: 1-888-225-5773, Twitter: @PSETalk. Snohomish County PUD: 425-783-1001; 1-877-783-1000, Twitter: @snopud

2. Dress in layers to stay warm. You might not realize how fast the indoor temperature can drop.

3. Avoid opening the refrigerator and freezer as much as possible. It will keep your food cold for about four hours. A full freezer will keep food cold for about 48 hours. A half full freezer will keep food cold for about 24 hours.

4. Unplug some of your major appliances. When the power comes back on, a power surge could damage those appliances.

5. If you have a generator, do not connect it to your home's power system unless it has been properly installed and disconnects you from the main power grid when it is operating. It also must be kept outdoors.

6. Check on your elderly neighbors. Make sure they are dressed appropriately warm because they are at a higher risk for hypothermia.

7. If you have a regular wood stove or fireplace, you can use it for heat. Do not use kerosene heaters, BBQs or any other outdoor type heater inside. They can create dangerous gases, like carbon monoxide

8. If you have to go out, drive carefully. Remember that traffic signals may be out during a power outage.

9. It is not a bad idea to start gathering some essential items and have them ready in a safe place: flashlights with batteries, candles and matches, non-perishable food like canned goods, bottled water (5 gallons per person is considered a good stock of water), portable radio, and a Mylar blanket.

10. Figure out how to open your garage door manually in case you need to leave your home.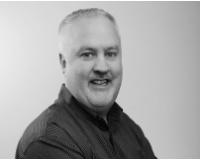 Author:
Troy Anderson
Phone:
206-940-2834
Dated:
November 4th 2013
Views:
810
About Troy: ~Married with 2 children ~Turned grey prematurely ~Fetish for all things Apple ~Urban chicken far...