What Am I DOING Here
If either you or your partner/spouse is a stay-at-home or work-from-home, there will inevitably be times when you'll want to get out of the house and Do Stuff. Even just as a break from the routine, getting outside your own bailiwick is what Martha Stewart would call A Good Thing. It opens up new ideas, provides inspiration when you feel like you've run out, helps clear your mind, and can even reveal new interests and passions you never even knew you had.
That's where Life In Kirkland becomes SO much more than just a street address. A very brief scan of the June 2016 events calendar for the city of Kirkland reveals over 100 individual events in those thirty days. Above and beyond all the interesting shops and galleries and sports fields and nature walks and parks and the city's legions of dogs and their walkers, Kirkland is buzzing with organized activities. Then, if you add in similar calendars for Seattle, Bellevue, Redmond, Issaquah, and Bothell, you find yourself faced with literally as many potential activities as your calendar and your energy will allow.
Taking a look at that June calendar, we find Bluefish, a music and arts festival for teens that features live bands, art by teen artists, food, contests, and a chance to see the more positive side of those alien creatures that walk among us. There is the Juanita Friday Market, a farmer's and craftspersons market that features food and crafts from the area's bewildering variety of artists and small producers of just about anything. The Seattle International Film Festival, one of the country's largest and most comprehensive movie fests, holds a part of its line-up at the Kirkland Performing Arts Center, showing films from emerging directors and actors from all over the planet. SIFF has 30 films scheduled for a twelve day period and staggered so that you can see every single one.
Every second Friday is the Kirkland Arts Walk, with snacks and wine available at almost all the eleven stops on the route and every third Friday you'll discover one of the city's most popular attractions, The Downtown Kirkland Wine Walk…which is exactly as it sounds: strolling around beautiful, compact Kirkland and tasting some truly fabulous wines, from right here in Washington and all over the planet. Every fourth Saturday of the month gives you Jazz Unlimited, sponsored by the wonderful Waving Tree Winery, held in their beautiful, intimate tasting room. Jazz and wine…what could possibly be better?
If your tastes run to a bit more down-home activities, The Flatstick Pub holds its annual Flatstick Olympics, a five day extravaganza with every bar game known to man, for individual participation and teams. Food, great Washington craft beers, endless fun, and even prizes explain why Kirklanders talk about the Flatstick Olympics right on through the other eleven months of the year.
There are also Father's Day Brunch & BBQ Cruises departing from the downtown waterfront, from waterwaycruises.com, complete with beer buckets, Waterways' souvenir champagne flutes, wine, chocolate-covered strawberries, personalized cakes, flowers and other special touches, just by booking in advance. If Dad's tastes run a bit more high-brow, Father's Day at Northwest Cellars offers a live classical string trio, gorgeous local wines, and nosh items for all tastes.
And that's just one month…one fairly light month. During the winter holidays and on into spring, you can be doing something in Kirkland almost every minute of every day. When it comes to ways to get you outside your daily routine, there is no place better in this entire end of Washington than Kirkland. Even among residents of other area towns and neighborhoods, Kirkland is known as the area's most vibrant food, wine, arts, performance, and music scene and June's bounty is just a taster of what you can expect 24/7/365.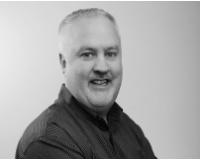 Author:
Troy Anderson
Phone:
206-940-2834
Dated:
June 9th 2016
Views:
571
About Troy: ~Married with 2 children ~Turned grey prematurely ~Fetish for all things Apple ~Urban chicken far...