What Are You Looking For In A Great Seattle Neighborhood
Seattle has a reputation for thriving and vibrant neighborhoods. What do you think makes a neighborhood great? Team Troy has compiled a list of the top ten components of successful neighborhoods. Generally, there is no easy ticket to a successful neighborhood.

In almost all instances, it's really the people that make it great. Therefore, elements that encourage interacting with your neighbors really creates that sense of community that people are looking for.

Like what?

1. The house design. Building the home near the front of the lot and including a front porch can really encourage interaction. A front porch really acts like a semi-private, semi-public space where you can be at home, but still chat with people walking their dogs, or share gardening tips with your next door neighbor. Find your home with a front porch today: here

2. Walkable commercial areas. The small town feel in a big city really brings people together and offers convenience. Having a "main street" of the neighborhood is a feature that many folks are looking for. An example might be Market Street in the Ballard neighborhood of Seattle.

3. Neighborhood Events. Farmer's Markets, Lectures, and Book Clubs are things that really help neighborhoods create community. Look for a neighborhood with a library or community center. This can act as a communal gathering space for residents. For example, the Woodinville area features an amazing Saturday farmer's market with many local foods and goods.

4. Landscaping and sidewalks. Mature trees and wide, well-maintained sidewalks encourage people to get out and enjoy their neighborhood. It is also important that things like benches, street lights and fountains are included and designed on a human scale. The Queen Anne neighborhood of Seattle has lovely mature trees and many wide sidewalks, click here to find your new Queen Anne home.

5. Public Spaces. Parks, plazas and playgrounds are natural gathering spaces and visually pleasing. Young families are especially looking for these neighborhood amenities. Use our search function to find a home near parks. For example, Volunteer Park in Capitol Hill is an amazing public space in Seattle.

6. Access to Public Transit. This is a feature that young professionals are putting on their short list of neighborhood priorities. In many cases, just adding a bus line or a rail line into an area can send a neighborhood into a revitalization. Here in Seattle, we are not only expanding our light rail line in Capitol Hill and the University District, but we have an extensive bus system.

7. Mixed Use. A neighborhood with a range of building types, from offices, to cafes, to grocery stores, to apartments, to single family homes encourages a range of income types. Variety creates a stable and enduring neighborhood. For example, the Fremont neighborhood of Seattle has high density and range of building types.

8. Good Schools. This will be always be a key component to a successful neighborhood. Bellevue, Redmond and Kirkland on the Eastside have a reputation for nationally renowned schools. Our new property search website will allow you to search for home by school: check it out here.

9. Local Shops and Restaurants: Big box stores and large parking lots do not create the small town, community feel that make for successful neighborhoods. People prefer the Mom and Pop general store and the corner café to make it feel like home. Local shops and restaurants also create a neighborhood identity that can be very important to residents. You'll find many such local digs in West Seattle's Junction.

10. Civic Associations: A strong neighborhood association can be very instrumental in coordinating events for residents and bonding an area together. In the digital age, neighborhood blogs and Facebook pages can also be a place where residents can go to discuss community issues and communicate with one another. The Wallyhood blog and the Wallingford Chamber of Commerce are such examples.

As always, Team Troy is here to help you find your perfect home in the perfect neighborhood. We live and work in these areas and can provide informed recommendations for you. Give us a call today: 206-504-3660!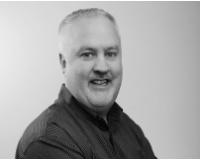 Author:
Troy Anderson
Phone:
206-940-2834
Dated:
September 7th 2013
Views:
547
About Troy: ~Married with 2 children ~Turned grey prematurely ~Fetish for all things Apple ~Urban chicken far...