What Is Your Home Efficiency
With the weather starting to turn cool here in Seattle, it might be time to think about turning on your heat. This has got us thinking: do you know the energy rating of your home? Sure, an individual furnace or refrigerator has a rating, but what about your entire house? Just like a car gets a certain gas mileage, a home has a HERS rating (Home Energy Rating System). This rating is conducted by a professional rater, and the higher your number, the less efficient your home is. The scale goes from 0 to 150; Zero means the home uses no net purchased energy.

Projected ratings give homeowners and builders an estimate of what a home's efficiency will likely be after improvements. This allows them to determine what the most cost effective route is to improve their home's energy rating. The following characteristics are factored in: insulation levels, window efficiency, wall-to-window ratios, and the heating and cooling systems. Performance tests, such as the blower door test for air leakage and duct leakage are usually part of the rating.

Not only could a HERS number give you an idea of how you could save money on your utility bills, but a low HERS number could give you an upper hand in trying to sell your home. Lower utility bills are a definite plus when a buyer is shopping for a home. This could lower someone's monthly bills significantly, which in turn, may enable them to afford a more expensive home.

If you are considering a HERS test for your home, the test will run you between 300 and 500 dollars depending on the size and construction of your home. However, insulation improvements alone can save you 10-20 percent on your heating bill. Easy fixes like plugging holes or cracks between your attic and main floor or sealing air ducts can help you even further. If these savings are extrapolated out over a year or two, the test could ultimately pay for itself.

Call Team Troy today at 206-588-8409 and we can recommend a vendor from our preferred vendor list.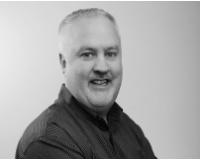 Author:
Troy Anderson
Phone:
206-940-2834
Dated:
October 7th 2013
Views:
1,020
About Troy: ~Married with 2 children ~Turned grey prematurely ~Fetish for all things Apple ~Urban chicken far...