What Moms Want In A New Home
What are those "must-have" features that moms are looking for in a new home? This post is devoted to making moms' life a little easier, starting with the home. Let's face it, raising a family can be a heck of a lot of work, and even more so when your house isn't working for you anymore.
You'd be surprised how easy it might be to upgrade to a home with all the features that you're dreaming of. Team Troy can help – not only can we sell your current home for top dollar, but we can help you find the "forever" home, the "kids'-heights-marked-on-the-door-frame" kind of home. You can do a custom search here and filter by amenities to find the home that suits your lifestyle and family best.
Based on general feedback, here are the top ten home features that mom wants (read: needs) in order to run the well-oiled machine called a family from day to day.
1. Storage Space: This doesn't surprise anyone who has kids. The amount of stuff that you acquire just in the first year alone is enough to feel like you're starring in an episode of Hoarders. The list of items that need stored seems to grow by the year: Christmas decorations, Halloween costumes, roller skates, baseball gear, school projects, your old yearbooks, your wedding dress, you name it. Efficient storage space is a necessity, whether this means extra large closets, walk-up attics, full basements, or double car garages. We have stuff and we need a place to organize it, store it, and be able to easily access it when we need to.


2. Big Kitchen Island
: Every home needs a gathering space, and for most people this ends up being in the kitchen. A large kitchen island has become the new command center for the home. From eating your cereal in the morning, reading the newspaper, doing homework, or just hanging out, the kitchen island is where it's at.

3. Second Floor Laundry
: This might not seem like an obvious "must-have," but think about it; laundry piles up in your house like the great Stevens Pass Avalanche of 1910. Most homes have second story bedrooms, so it's easier for everyone to dump all the towels, clothes, and sheets into the nearby laundry instead of hauling baskets all over the house.
4. Big Backyard: As my own mom used to say when we got crazy and cooped up: "go run laps in the yard." Seems like anyone with energetic little ones knows the benefit of a nice backyard. Not only can it be a place for your kids and their friends to play, but it can be a wonderful space to hold an outdoor party, grow a vegetable garden, or even put in that pool you've always wanted.
5. Security System: Safety is on any parent's mind 100% of the time. Half the time you spend trying to keep your child from killing him/herself, and the other half you spend trying to keep your kids from killing each other. But what about the threats that you can't control? Break-ins still happen and a security system is one way to thwart potential intruders and rest a little easier.
6. Master Bath Jacuzzi: Everyone needs a little down time. For busy moms, this might be the one space where you can unwind and relax after a hectic day. In general, luxury master baths are on trend right now, and this means deep bath tubs, walk-in showers, and his/her sinks.


7. Open Floor Plan: It's nice to be able to watch your kids from anywhere in the house, and that's what an open floor plan can offer. Not only that, but open floor plans tend to give you more flexibility with furniture arranging and more natural light throughout the home.


8. Built-ins: Built-in bookshelves, china cabinets, and even kitchen banquettes, can make your life a little more organized and less cluttered. It also opens up space in the main rooms when you don't require extra shelving and tables. This means more room for your kids to romp, and if you have little ones, less babyproofing!
9. Active Community
: What are the top three rules of real estate? Location, location, location. Finding your ideal home in the ideal neighborhood is what everyone is looking for. Whether it's an urban village type of neighborhood you're looking for, or a master planned community, where your home is located can be just as important as the features in the home. Moms' priorities tend to be safety, family-oriented activities, access to recreation like jogging trails, and fun playgrounds nearby. Luckily, the Puget Sound region offers plenty of excellent
neighborhoods
.
10. Top School District: This is a priority for many families once their kids reach kindergarten age. When it comes to quality education, location is actually more important than home itself for many. Particularly on the north and east sides, the schools are some of the best in the nation.


Do you like what you see? Call us and we can make it happen for you! 206.745.3457. Enjoy a Happy Mother's Day weekend!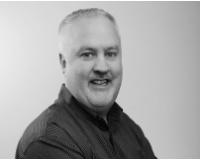 Author:
Troy Anderson
Phone:
206-940-2834
Dated:
May 10th 2014
Views:
1,920
About Troy: ~Married with 2 children ~Turned grey prematurely ~Fetish for all things Apple ~Urban chicken far...