What To Do On Veterans Day In Seattle
Many of you may be off tomorrow for Veterans Day. And even if you are not, you can still enjoy some of these events and tips for Veterans Day. Here is a list of thing to do around Seattle, and ways that you can honor our country's veterans. Thank you for your service!

Future of Flight Aviation Center Honors Veterans:


Free admission to all U.S. and Canadian military veterans and active duty military with ID, including free Boeing tours on space-available basis, 8:30 a.m.-5:30 p.m., last tour at 3 p.m. Sunday-Monday, Future of Flight Aviation Center & Boeing Tour, 8415 Paine Field Blvd., Mukilteo; $9-$18 (425-438-8100 or www.futureofflight.org).


Veterans Day Memorial Celebration:


Flag placement at each veteran marker, volunteers needed, 7 a.m.; music, 10:30 a.m., service, 11 a.m. Monday, Evergreen Washelli, 11111 Aurora Ave. N.,Seattle (206-362-5200 or www.washelli.com).
Since 1927, the Evergreen-Washelli cemetery has had a goal of creating "The Arlington of the West" in its Veteran's Memorial Cemetery. Although the caretakers do a fantastic job of placing flags on the thousands of graves of fallen soldiers and their spouses, there is always room for carnations placed in honor on the resting places of many unattended souls. The site also features a number of historical artifacts, including a pair of cannonade from the USS Constitution that became famous as "Old Ironsides" during the War of 1812.
Veterans Day, Seattle Children's Museum:


Learn how veterans help keep us safe, add to community art project, 10 a.m.- 4 p.m. Monday, Seattle Children's Museum, Seattle Center House, Seattle; $6.50-$7.50 (206-576-2322 or www.thechildrensmuseum.org).


Veterans Day Celebration, Shoreline:


Program honoring veterans, 2 p.m. Monday, Shoreline City Hall, 17500 Midvale Ave. N., Shoreline (cityofshoreline.com).

Veterans Day Tour, Edmonds Memorial Cemetery:


Local historians lead tour of more than 400 veterans interred dating back to the Civil War, 1 p.m. Monday, Edmonds Memorial Cemetery, 820 15th St. S.W., Edmonds; free (425-776-1543 or cemetery.edmondswa.gov).

Veterans Day, Imagine Children's Museum:


Activities to honor veterans, 10 a.m.-5 p.m., ROTC presentation of the colors and music, 1 p.m. Monday, 1502 Wall St., Everett; $9, free admission for veterans (425-258-1006 or www.imaginecm.org).
Visit the Medal of Honor Memorial:

This
newly unveiled Medal of Honor memorial is on the beautiful Seattle campus of the University of Washington. The memorial honors the eight UW alumni who have received the highest military honor that can be bestowed upon an individual. The memorial is installed in the roundabout where Memorial Way (the road entering the campus through the northern gate) lands in front of Parrington Hall. Lining Memorial Way are 58 sycamore trees planted to honor UW faculty and students who died in World War I.
Make a Donation to the USO:
Although the popular impression of the USO is of an entertainment organization, bringing smiles to the troops, their work extends beyond that very worthwhile service.
Veterans Day Programming:
Local public broadcaster KCTS 9 is offering a full slate of prime-time programming to commemorate this important day. The line-up begins at 7:00 p.m. with a musical tribute to American veterans featuring Michael Feinstein and Irish tenor Ronan Tynan in front of the powerful United States Air Force Band, and accompanied by the Singing Sergeants chorus.
Remember those who may have been forgotten:
First and foremost, take the time if you see a man or woman in uniform to thank them for their service. The work they do should never be taken for granted.
Practical Info and Closures on Monday:
• Most government offices and schools will be closed in observance of Veterans Day.
• Most banks will be closed; some in-store branches open.
• Washington State Ferries will follow regular Sunday and Monday schedules.
• Community Transit and Everett Transit operate regular Sunday and Monday schedules.
• Post offices are closed. No home mail delivery, except express mail.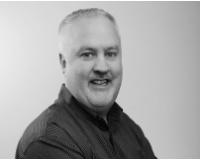 Author:
Troy Anderson
Phone:
206-940-2834
Dated:
November 10th 2013
Views:
3,254
About Troy: ~Married with 2 children ~Turned grey prematurely ~Fetish for all things Apple ~Urban chicken far...