What You Need To Know About Homeowners Insurance
A study just came out that revealed homeowner's insurance rates continue to rise at a steady rate throughout the United states, up 50% in the last ten years alone. Your rate will depend on a variety of factors, but the good news is that Washington State ranks as one of the cheapest states to buy homeowner's insurance.


This is probably because nearly 98% of insurance claims are due to property damage. Here are the most frequent offenders:
Water damage and freezing
Fire, lightning, and debris
It stands to reason that the most expensive states are also the ones with more frequent natural disasters from hurricanes and tornadoes:

If you are shopping around for homeowner's insurance, how do you begin?

You can go direct, calling big carriers and getting quotes. You can also go independent, and find someone who will shop multiple companies for the right policy. We wouldn't recommend going solely on price alone. Lowest-price policies might exclude what you need coverage for most. Some agencies like to sneak in liberal exclusions that reduce the incidents for which they'd pay out claims. The point is, that you need to make sure you're getting what you though you paid for.
How to lower my rate?
Raise your deductible, consider a mutual company since they don't have stock shareholders to satisfy, price your home and auto insurance with the same company, improve your credit score.
Why do you need homeowner's insurance?
A policy will protect you in the event that your home or contents of the home are damaged or destroyed. It also covers legal costs if someone is injured in your home or on your property.
What does it cover?
A typical HO-3 policy will provide liability coverage and cover most perils to your home such as fire, wind and theft. It is important to read your policy because normally flood, earthquake, war, and nuclear incidents are not covered. You have to buy separate insurance policies to protect against these issues.
When should you by homeowner's insurance?
Most of the time, your mortgage lender will require you to purchase homeowner's insurance before it will sign off on your home loan. This protect the lender's interest in your home. But even if you don't have a mortgage, it's a good idea to have homeowner's insurance to protect your investment and provide liability protection. You can add on to your policy at any time if you decide you need more coverage.
Contact Team Troy today with any questions regarding lending or homeowner's insurance, we can lead you in the right direction and connect you with our preferred vendors: 206-745-3457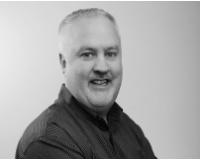 Author:
Troy Anderson
Phone:
206-940-2834
Dated:
June 28th 2014
Views:
1,219
About Troy: ~Married with 2 children ~Turned grey prematurely ~Fetish for all things Apple ~Urban chicken far...