Whats In The Neighborhood
More than in the outskirts of many American cities, Seattle's 'burbs have evolved into fairly well-defined towns. As opposed to, for example, Washington, DC, where its Virginia and Maryland neighbors tend to run seamlessly into one another, Seattle's surrounding communities have easily identifiable buffer zones while still remaining conveniently close and accessible to each other.
When looking at property in Bothell, it helps in your decision to know just how easy it is to get to shopping, services, physicians, recreation, movies, dining, schools, and the scenery that makes Western Washington world famous. For those seeking continuing education, in fact, you never need to leave home at all. The University of Washington's Bothell Campus and Cascadia College occupy the same hillside acreage, just off Route 522, on the eastern edge of town.
Right next door to Bothell, at less than three miles east out WA Route 522, is Woodinville, one of the nation's primary wine destinations. Home to over fifty wineries and tasting rooms, Woodinville is a quaint community of just over 10,000, situated in the long, flat plain of the Sammamish Valley. It's home to Chateau Ste. Michelle, one of the country's largest producers of wines and site of a wonderful outdoor amphitheater that hosts outdoor concerts featuring world class performers like James Taylor, The Beach Boys, Stevie Wonder, Earth, Wind & Fire, Diana Krall, Mark Knopfler, Alison Krauss, Crosby Stills & Nash, John Legend, and Sarah McLachlan, just to name a few. Directly across the street is Columbia Winery, makers of the country's most popular Riesling. Behind that is Januik/Novelty Hill, one of the most respected wine producers in the state. All around Woodinville, wineries – and now breweries – are tucked away in industrial parks, converted houses, and even shopping centers. As a leisurely day out, if you're a wine lover, it's literally five minutes away and unmatched anywhere in the United States. Dining options abound in and around Woodinville, and the horse country to the east and south is teeming with parks and sports fields and homey small businesses of all kinds. Just past Woodinville is Redmond, home of Microsoft , and chock full of dining, shopping and entertainment choices, with a lovely specialty shopping plaza, Redmond Town Center, right in the heart of downtown. Marymoor Park is home to the Marymoor Concert Series, where you might catch Willie Nelson or Keb Mo or Ray Lamontagne or our local heroes, Heart, on a warm summer night. And situated just between Redmond and Bothell is the original CostCo, set on a hill overlooking neighboring Kirkland and less than fifty yards from I-405.
Just to the north of downtown Bothell are the communities of Canyon Park and Mill Creek, each of which offers a quaint, small downtown and a ton of shopping choices, along with one of the West's best gourmet markets, Central Market of Mill Creek, just eleven minutes from the center of Bothell. Stop for a lunch and a craft beer at The Blazing Onion, a fabulous burger concept eatery, or at any one of a dozen or more superb Asian restaurants all along the Bothell-Everett Highway.
To the immediate south of Bothell, just six minutes down I-405, is Totem Lake, a part of the city of Kirkland, where a national-class medical facility, Evergreen Hospital and Medical Center, occupies most of the area's core and smaller clinic centers encircle Evergreen's spacious campus. Every medical specialty, from dentistry and cardiology and ophthalmology to sports medicine and acupuncture can be found with a two minute drive.
Four minutes to the west of Bothell is Kenmore, an old, established neighborhood which sits on the northernmost tip of Lake Washington and boasts one of the Seattle metro's best golf courses, Inglewood Country Club, and the sprawling Saint Edward State Park. Kenmore is about fast food, bowling, canoeing, sea planes, artisan craftspeople, and value shopping and is the gateway to Seattle, just four miles down Route 522, where it turns into Lake City Way.
Bothell is, in a very literal way and in the exact sense that its founders intended, the main Seattle access to everything that lies to the east in northern King County. It's within fifteen minutes of all of Bellevue's shopping and nightlife, Seattle's fascinating array of tourist attractions and cultural possibilities, and the major sports stadiums for the Seattle Seahawks, Seattle Mariners, Seattle Sounders FC, and the University of Washington Huskies…which is not to mention the endless recreational options both on and around Lake Washington. In many very practical ways, Bothell, Washington is IT for small-town living with Big City convenience right at your door.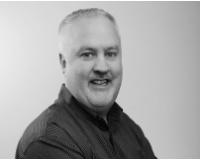 Author:
Troy Anderson
Phone:
206-940-2834
Dated:
February 10th 2016
Views:
334
About Troy: ~Married with 2 children ~Turned grey prematurely ~Fetish for all things Apple ~Urban chicken far...