Why For Sale By Owner Is Not As Easy As You Think
So, you're selling your home…or, you're looking to buy one. There's a lot of money floating around in that process; amounts that should scare the average seller or buyer just a bit, no matter how flush you may be. And, because we're Americans and we're A) endlessly ingenious and B) always looking to save a buck, the practice of FSBO – For Sale By Owner – has cropped up and gained popularity in recent years. FSBO seems like a slam-dunk. You save yourself a LOT of $$$ if you shove out all those people along the process who are getting a cut of the dollars involved. It bypasses realtors, those folks whom a lot of (ill-unformed) real estate buyers/sellers see as speed bumps.
So, is FSBO really a bad idea? Well…to hear the realty trade tell it, yes, it's darned near suicide. That may be a tad hyperbolic but…hold on a minute: what's really involved in selling a home? For anyone who has even gone through it, even with a realtor, you know that it's become, through the endless revisions and padding out of the laws governing such large-scale transactions, a hideous labyrinth of forms and fees and hoops to jump through; hoops that are normally jumped through by your realtor. There are so many people to deal with: banks and/or mortgage lenders, escrow companies, insurance, titles, home inspections, appraisers, etc.
And on top of that, you have to let people know the place is for sale or you have NO hope at all of selling. Don't for a moment think it's as simple as sticking a sign in your front yard and booking showings. These days, more than half of all home buyers find their properties online, compared to 9% who see a yard sign. Now, to sell it yourself, you have to become an internet guru, too! But you have a resource for all of this; an "app", if you will: your local realtor. You can slap your listing up on a few sites, but your realtor can syndicate your listing to over 200 websites, and will do a lot of social media marketing to reach thousands of targeted buyers.
How much are you really saving? Well it turns out not real dollars. Studies show that typical homes sold by homeowners sell for less money than homes sold by realtors. Why? Well a couple reasons. First buyers almost always have an agent. Why wouldn't they when their agent's fees come out of commissions on the sale of your house? Many agents simply don't put FSBO homes in front of their clients because they want their commission too. Less buyers = less demand = lower price. But what about buyers who look at FSBO's? They want to avoid the commission too, and that also lowers the price in their eyes. If you're not paying anyone's commission, they feel can offer a lower price for your house as well!
The realty trade has devoted hundreds of websites and thousands of pages of rationales as to why you shouldn't try to do it yourself. We recently read about a dozen of these. And what they all boil down to is so simple, it could have all been written out in one sentence…
Professionals are better than you at handling all these hundreds of details and you have a life already.
Tough love? Yeah, but the statement stands. Imagine a week of 90 usable waking hours. Imagine that you work a full-time job, you have a family you like to spend time with, you have leisure activities you love, trips planned, the occasional social gathering. 40+ of those hours are at work. That leaves fifty or less. You have meals to make, averaging from 1.5 to 2 hours a day. Deduct 12 and you have 38. Then there's a house to clean, groceries to buy, travel time to and from work (the average American worker commutes over 2 hours a day!), maybe kids to drop off and pick up at school. Clean for 2 hours, groceries for 2, travel time at 10 hours, driving kids around at 14 (their weekend activities, too, y'know!)…and that leaves ten hours…unless you have a life at all, which takes up more time. Now look at all that paperwork and licensing and loan apps, and lawyers and arranging showings of the property, and handling the hundreds of other details of the sale So…what are you really saving?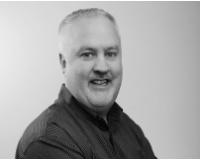 Author:
Troy Anderson
Phone:
206-940-2834
Dated:
May 12th 2016
Views:
413
About Troy: ~Married with 2 children ~Turned grey prematurely ~Fetish for all things Apple ~Urban chicken far...