Why Its Smart To Sell In The Off Season
It's a common understanding that spring and summer are the peak season for real estate, hence the best time to buy and sell. Once school starts and the holiday season kicks in, most people feel they have too much on their plates to consider a move. Team Troy is counting down the reasons why the so-called "off season" might just be the exact time to consider a real estate transaction.

Less Competition: This is a plus for both buyers and for sellers. For sellers, since there are fewer homes on the market, there is an increased likelihood that those who are looking for a home will decide to place an offer on yours. Don't be worried that you won't be able to find a buyer, there are always going to be buyers in the Seattle metro. There is a constant influx of transplants, mostly due to the major employers in the area. This is happening year round, and all these new workers need places to live. Additionally, there are Seattleite renters waiting in the wings for the perfect thing to go on the market. This target buyer is more willing to move from their rental during the off season, especially since it's a local move.

Less competition can also be a plus for buyers since there are fewer overall buyers on the market, you might be able to avoid a bidding war and be more confident that your offer will be accepted.

Serious Buyers: Buyers that are looking to relocate in the winter are more likely to be serious buyers. For whatever reason: relocation, growing family, etc. these folks need a new house and most likely they are willing to pay top dollar for it.

Mortgage Rates: So far, mortgage rates have been kept low, right now they are hovering around 4% for a 30-year fixed rate. It is not certain when rates will rise, so buyers are seeing this as an opportunity to get in while they still can.

Tax Incentives: If you're savvy enough to list your home this month, you might lure buyers looking for year-round tax breaks. Buyers looking to lower their taxes may snatch up a home late in the year so they can deduct home purchase costs. That includes points, interest and property taxes. And if someone sold a house during the traditional summer selling season and faces capital gains tax on the deal (because he or she is an investor or lived in the house for fewer than two years) he or she may be highly motivated to buy in November since closing on the purchase of another house within 180 days let's him or her avoid paying capital gains tax.

Curb Appeal: In the cooler months, you don't need to worry as much about the curb appeal of your home when you go to sell. This is not to say that you shouldn't make sure it is tidy, well-kept, and clean, but you don't need to spend hundreds on landscaping like you might need to in the spring and summer. The leaves aren't on the trees, the yard is dormant and perennials aren't in season. You can still trim the evergreens or put in hardscaping, but the winter is more limited when it comes to the outside of your home.

New Home, New Year: Whether you're a seller or a buyer, it means that you're moving into a new place to kick off the new year, and what a great way to get 2015 started.

If you or anyone you know is thinking of selling, be sure to check out our free home valuation here. On top of that Team Troy offers many complimentary services for sellers, including free use of our moving truck, free staging, free HDR photography, and more! Call us today at 206-745-3457.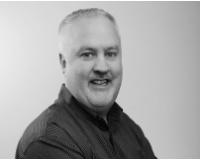 Author:
Troy Anderson
Phone:
206-940-2834
Dated:
November 15th 2014
Views:
653
About Troy: ~Married with 2 children ~Turned grey prematurely ~Fetish for all things Apple ~Urban chicken far...