Why New Development Isnt A Bad Thing
There has been a lot of backlash in recent months about the contemporary infill in North Seattle neighborhoods. There might be plenty of valid reasons to be concerned about new development in your community, from parking, to incongruous design, to lack of green space to potential demolitions, but you don't hear much about the positive side. There are websites and groups devoted to keeping neighborhoods like Ballard, Wallingford, Fremont, Queen Anne and Greenwood devoid of new construction, especially high rise apartments and condominiums. These concerns have also spread to contemporary town homes being built in the neighborhoods, which are actually designed to fit in with the scale and size of the neighborhood.
Part of it might be that if something has been the same for a long time, the gut reaction is to keep it the same as you've always known it. But losing a one-story commercial building, vacant single family house, or even a local landmark is all a part of an evolution and lifespan of a neighborhood. As some planners like to say, your neighborhood doesn't belong to the people that live in it, it belongs to the past, the present, and the future. All of these elements need to be considered when deciding how your neighborhood is going to change and adapt. That same landmark or building that you might love was most likely railed against by the previous generation who may have lost something in its stead. Just like the people that move into a new contemporary town home, for example, they are now getting the chance to contribute to your community and be a neighbor.
The reality is that Seattle is experiencing a bit of a housing crisis. It is one of the fastest growing cities in the United States, and there needs to be some response to this increased demand for housing. Increasing density is considered a smart way to grow a city. Residents can share resources, walk to amenities, and tie into transit. It also means that, in theory, real estate prices should decrease as more units are built. This should hopefully be able to create neighborhoods that are more affordable, diverse, and interesting places to live.
As for design, many concerns have centered around how infill doesn't fit into their neighborhood's sense of style. It is wonderful that Seattle has been able to keep so much its historic housing stock and commercial districts for the past 100 years. However, it is also important to consider the style of our time and what that looks like. Here and now in 2015, the northwest has developed a cool contemporary style that uses innovative and green materials in its construction. This increases visual interest in the neighborhood and also is a testament to the eco-friendly world we are living in. From what we hear, they are also very livable on the inside, fitted with higher end appliances and fixtures.
Lastly, we have to applaud the neighborhoods of Seattle for taking an interest in how their neighborhood changes and grows. What makes the areas of the Puget Sound so lively and vibrant is that everyone takes their civic duty very seriously and gets involved. These are healthy debates and it's a good thing that people care enough to engage, from our side in the real estate world to the neighbors to the developers and the architects.
If you or anyone you know is interested in contemporary homes in an established area, we can help you out, call: 206-745-3457 or visit www.nwlistingsearch.com. In fact, Team Troy listed some new townhouses in the Ballard/Crown Hill area this month. Search listings here:
Click here for all the results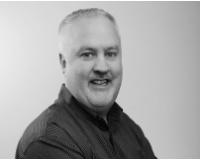 Author:
Troy Anderson
Phone:
206-940-2834
Dated:
March 25th 2015
Views:
2,324
About Troy: ~Married with 2 children ~Turned grey prematurely ~Fetish for all things Apple ~Urban chicken far...