Wine Country
Wine…Washington is the nation's second-largest wine producing state. We make and sell more wine out of this place, every year, than all but a handful of wine-producing nations. We grow grapes from every wine tradition in the world; French Italian, Spanish, even some from countries like Croatia and Argentina. We have almost eight hundred wineries in this state, second only to California. For certain grapes, we routinely surpass California and our southern neighbor, Oregon, in quality and appeal. It's a realistic argument that the best Syrah made in the Western hemisphere – and possibly the world! – is being made in our appellations of Red Mountain and Walla Walla. We are the world's second largest producer of Riesling and Chateau Ste. Michelle actually make more Riesling, each year, than any winery, anywhere. Washington state Merlot is prized by collectors all over the planet, and we've become the largest producer of the old Bordeaux grapes, Malbec and Carmenere, in the country.
Washington wine production is happening everywhere in the state, from the far northeast corner, up at the Canadian border, to the Portland suburbs of Vancouver, WA. But there are four main sites where you find large concentrations of wineries…and one is right at the doorstep of your new Bothell home.
Walla Walla, located down near the conjunction of Idaho, Oregon, and Washington, in the far southeast corner of the state…The Columbia and Yakima Valleys, running like a huge, desert-like backbone, straight down the middle of the state…and Woodinville, not even a three-minute drive from Bothell.
Woodinville is home to nearly 100 wineries, making it the second largest concentration of wineries in any city in the state, behind only Walla Walla. Some of the greatest wines made in this country are turned out in industrial parks and even warehouse storage spaces in this tiny village of just over 12,000 people. Chateau Ste. Michelle's main facility, chateau, and amphitheater are located there, just south of Woodinville's downtown, right across the street from the state's second largest winery, Columbia. Just behind those sits one of the Northwest's most respected and legendary wineries, Januik/Novelty Hill, where American wine legend, Mike Januik, has built a virtual empire by the oddest of means: he helped all of his competitors to get better and realize their dreams. With these three facilities as anchors, Woodinville grew rapidly and solidly and a city council that was, back in the early 90s, a bit leery of becoming a "wine mecca", eventually came around and began to work with new start-ups and existing producers who looked to expand and built a virtual winery incubator, where getting started is a real community effort.
Geographically – astoundingly – all these wineries sit in an area less than two miles wide and three miles long, along with a bustling city core and hundreds
of other businesses. It would take more space than we have here to list every winery you should check out, in a trip to Woodinville, but we can get started:
Stevens, DiStefano, Woodinville Wine Company, DeLille, Mark Ryan, Gorman Winery, JM Cellars, Eye of The Needle, Smasne, Robert Ramsay, Adam's Bench, Lauren Ashton, Matthews, Tenor, Baer, Betz Family Cellars, Covington Cellars, Convergence Zone, William Church, Efeste, DesVoignes, Obelisco, Page Cellars, Pomum Cellars, and Sparkman Cellars…and that's just a start.
Living in Bothell, you can make a day trip every weekend and even on your day off, if you like. What you'll find is a friendly and tight-knit community of wine people who will welcome you in, answer your questions, and give you zero wine snobbery to darken your day. Wine is booming in Washington and one of the hottest spots of all is just minutes from your Bothell driveway.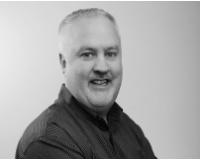 Author:
Troy Anderson
Phone:
206-940-2834
Dated:
July 29th 2016
Views:
337
About Troy: ~Married with 2 children ~Turned grey prematurely ~Fetish for all things Apple ~Urban chicken far...